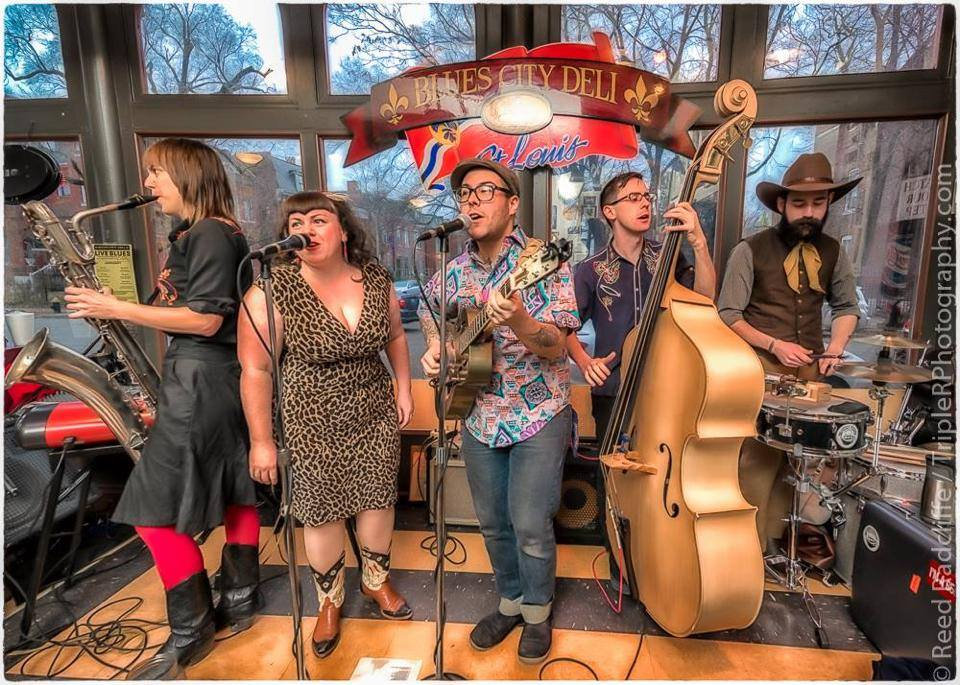 Music Under The Water Tower kicks the winter blahs in the shins this Saturday, February 4 with The Loot Rock Gang. This fun, high-energy band is guaranteed to lift your spirits. They are making the trek from St. Louis to deliver their musical antidote to the winter blues.
The Loot Rock Gang will lift your spirits with a slapping bass, sassy vocals, a wailing sax and a resonator guitar. Great song writing and an exuberant stage presence mixed with a full-on go-for-it delivery make this the perfect cure for a cold February night.
This is truly another gem MUTWT is proud to bring to town. The music starts at 8 pm at the Donnellson American Legion Hall. As always, the doors are open by 7 pm. We will have coffee on but bring your own drinks. There's a donation jar at the door with a suggested donation of $10.
ABOUT MUSIC UNDER THE WATER TOWER
Music Under the Water Tower is a family-friendly concert series in Donnellson, Iowa featuring a variety of mostly acoustic music including Americana, folk, blues, jazz, and bluegrass musical acts. Held inside the town's American Legion Hall—located under the water tower, as the name suggests—the series was started by Doug Seyb in 2003, with the mission of introducing the local community to music they would not otherwise be exposed to. The atmosphere of the concerts is casual and concert-goers are encouraged to bring their own drinks and potluck dish, and make a suggested donation of $10 at the door.
For more info, contact Doug Seyb 319-470-8202, dseyb6@gmail.com. Or go to www.musicunderthewatertower.com.
Follow MUTWT on Facebook at Music Under the Water Tower